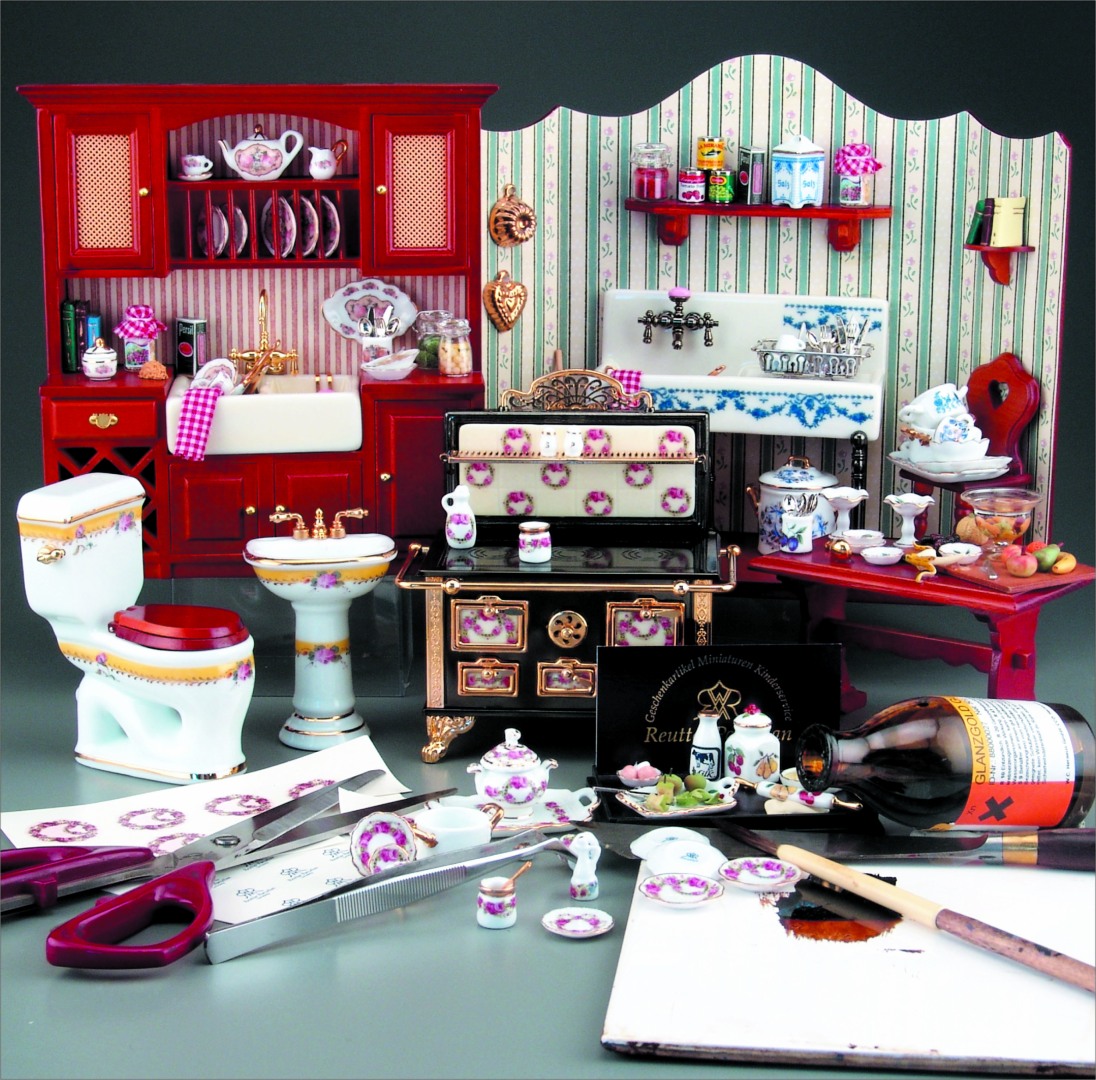 A whole world of Miniatures
Are you a collector of miniatures? Then discover the distinctive miniatures and miniature furniture from Reutter Miniaturen GmbH from Ostfildern near Stuttgart.
Delicate, noble, unique - these are the attributes miniaturists and enthusiasts use to describe the miniature porcelain products from Reutter. For over 70 years, we have been producing miniatures, miniature furniture and Room Boxes with little themed scenes and more.
Find your new favorite items in our exclusive collection. We produce all our miniatures in detailed and loving handwork. Our employees handle each item up to seventeen times during the manufacturing process until it expresses the well-known Reutter flair.
Porcelain Production
We are pleased that you have chosen to visit our website. Here we give you a detailed insight into our work. Learn how porcelain miniatures are made. Also what details and uniqueness our products have and what you can purchase for yourself or as a gift. Each piece is cast, painted, glazed and fired three times until it reaches its final form.
We have been producing porcelain miniatures since 1954. We take great attention on high quality workmanship. In our factory quality and designs are guaranteed by delicate handwork. Our highly trained staff is attentive to your satisfaction.
The only specialists for porcelain miniatures
in Germany and Europe
Decades of experience and specialization have made us true experts in the production of porcelain miniatures. You will find in our unique assortment creations such as mini dishes, dollhouse furniture - which are completely decorated with our miniatures - and even replicas of shops and miniature rooms. These beautiful pieces, sometimes even painted with 24 K gold, have found friends all over the world.
You need a special gift? How about miniature arrangements from the only specialists in Germany and Europe? Our items are pure joy. Have a look at our onlineshop for private customers.
If you have a shop and are interested in selling our miniatures please contact us. We would be
happy to help. We look forward to hearing from you!